Stylesheet¶
A stylesheet is a set of rules which can be applied to shapes imported from openstreetmap. The rules from the stylesheet generate geometry from the shapes. This can be used to quickly create a built environment with buildings, roads, waterways and so on. The geometry is pretty generic but adapts to the labels attached to the osm shapes. For instance you can define a rule to extrude apartment buildings 24 meters high and industrial buildings 12 meters. If the rule encounters a shape with the label "apartment" or "industrial" it will pick the right height to extrude. You can also define the width of specific road types and apply colors to the objects.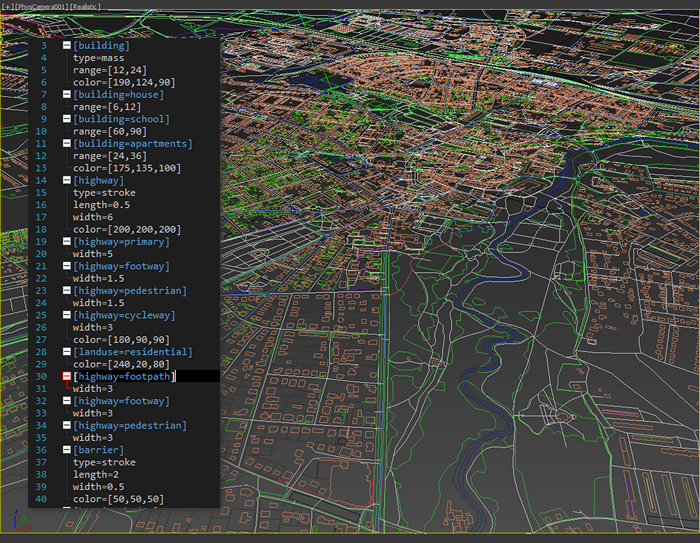 From shapes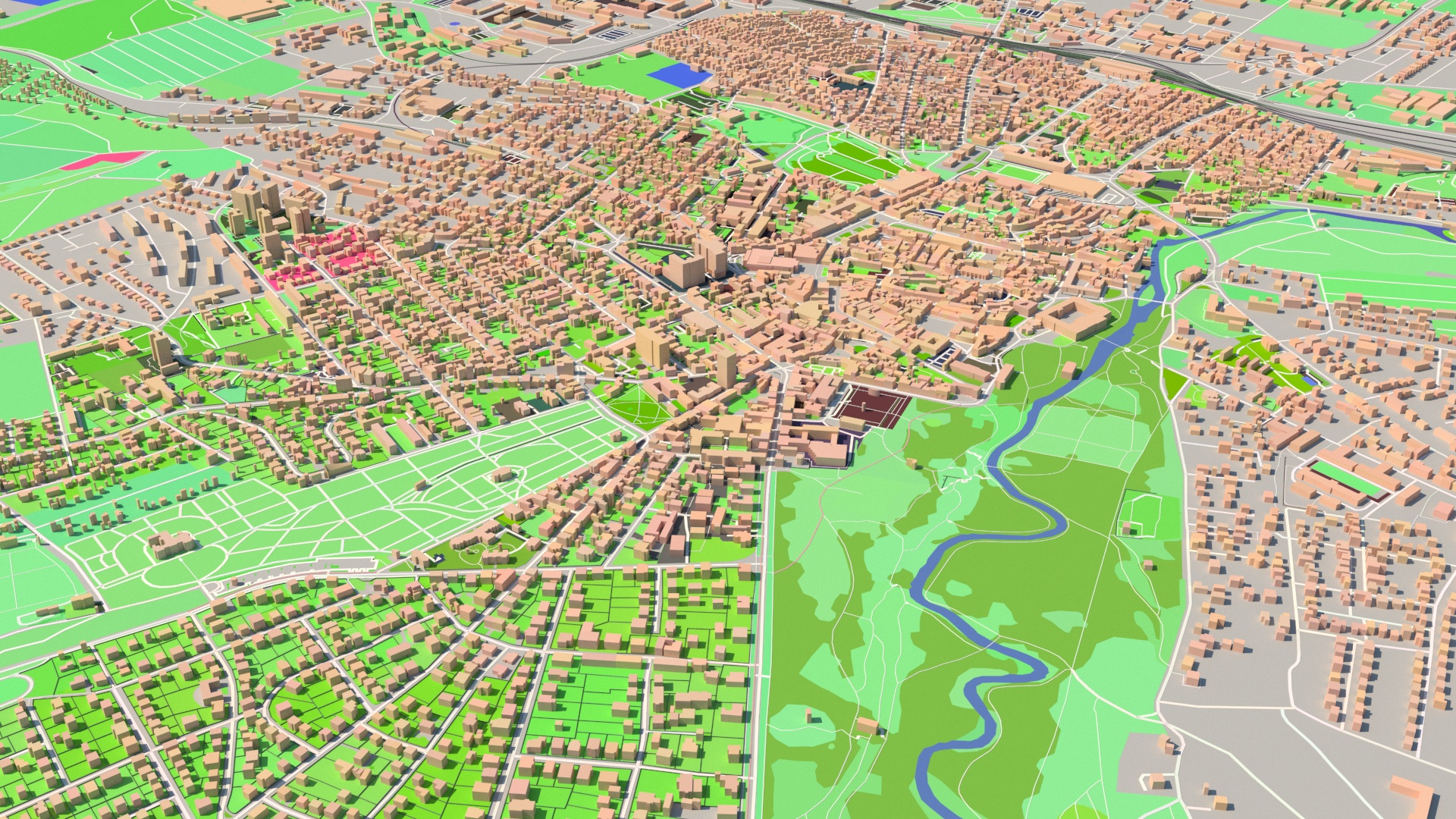 To geometry in one step
System and user styles¶
Maproom ships with a system style. This style gets you going. It's also very easy to create your own. You can either start from scratch or copy the default one and modify it. In the settings panel you can manage the location for user stylesheets. Check that out here. The list of stylesheets show system stylesheets with the prefix "sys" and user stylesheets with the prefix "user". A style is applied to shapes which match the name of the style. It helps to make yourself familiar with the names of osm shapes. Just download a piece of osm data with Maproom and look at the object names. That will help you understand styles more easily.

The stylesheet panel. Pick a stylesheet and apply it.
Note
Watch out to keep your modified stylesheets outside of the Maproom installation folder as they'll be reset when you update Maproom.
Create a style¶
There are currently four styles you can apply. Besides that you can assign colors to items in the stylesheet.
Mass: adds height to closed shapes, for instance buildings

Stroke: sweeps a rectangular profile along a shape, for instance a road

Fill: fills closed shapes as flat geometry, for instance parks or parking areas

Skip: skips over this style
Video¶
Let's wrap it up with a video